Our Simple Process
My Biz Value makes the process of obtaining a business valuation streamlined and fast!
Real Data Is Just A Few Clicks Away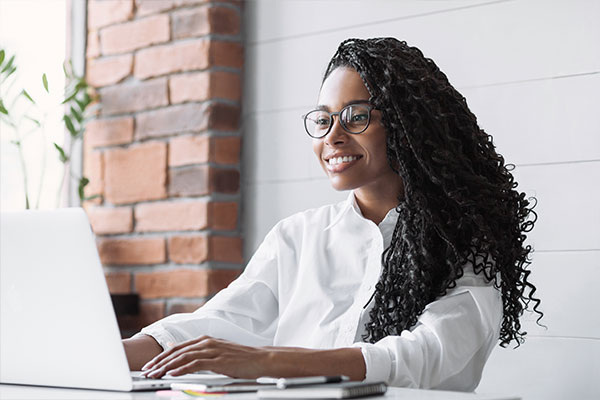 Step 1
Purchase Valuation
Buy the valuation product that's right for you. You'll receive an email with our written commitment to keep the information you provide confidential.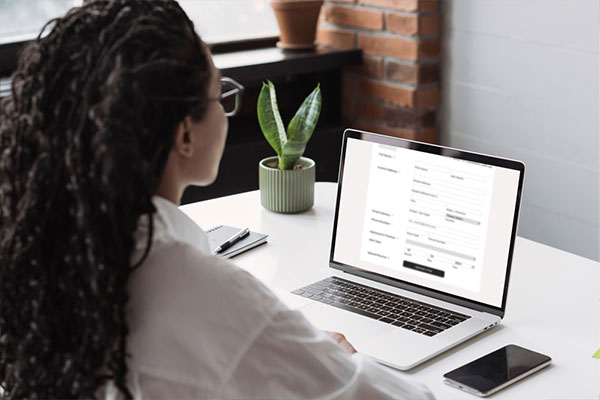 Step 2
Share Business Info
After checkout, complete the valuation questionnaire and securely upload the required documents as requested in an email that will be sent to you.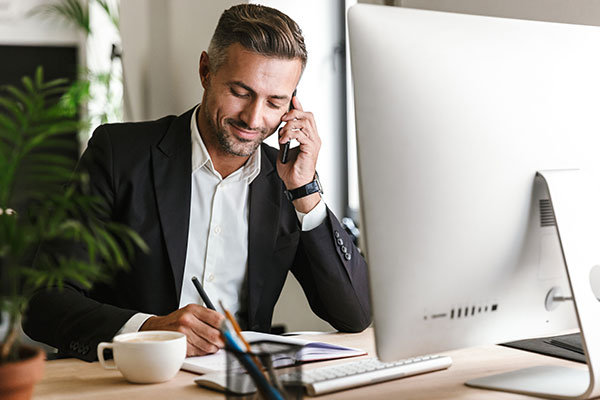 Step 3
Valuation Preparation
One of MBV's experts will prepare your valuation and electronically deliver a secure custom valuation within 2-7 business days.
After your order is complete you'll receive 2 emails.
Information you will need to provide:
Completed Valuation Questionnaire

Past 3 tax returns and/or past 3 YTD P&L's and balance sheets through the most recent month

Accounts receivable listing if AR is not listed on the balance sheet
When the necessary documents have been received our experts will begin compiling your valuation and contact you with any questions we may have.
The valuation takes approximately 2-7 business days to complete from the time all documents have been submitted.
Upon report completion you will digitally receive the valuation and an invitation to schedule a planning and strategy follow-up call (if included in your product) with the certified public accountant who authored the report.
What Is This Business Worth?
Whether you own a large company or you are in the market for a small business valuation, you want to ensure it is accurate. Your reasons for needing to find a business's value are many: you may be selling, considering a merger or making a payout as part of a buyout or divorce settlement.
But valuating a business is so much more than looking at assets and liabilities, profits and losses, and income and expenses. That is definitely part of a business valuation but our CPAs dig deeply into a company's finances and do extensive research on the value of similar companies that have sold recently.
We have access to databases listing over 50,000 transactions so you know that we are doing our homework. 
How Do Business Valuations Work?
If you are shopping for a business valuation the same way you shop for other goods and services you will need some criteria by which to evaluate your candidates. Price is always looked at but it shouldn't be your only concern.
Criteria 1: Experienced Business Valuation Company 
At its core, business valuations are scientific. They're about money, cost, value, debt, appreciation, depreciation, interest and other facts and figures. That's the crux of accounting but certified public accountants go beyond this to make projections such as those surrounding growth, earnings, industry trends, competition and more. 
The more experience you have as a CPA, the more accurate your predictions are. That's why a business valuation company's longevity and reputation are important. Our founder has been a respected CPA for decades and has overseen the production of hundreds of business valuations, resulting in My Biz Value's phenomenal growth. 
Additionally, our business appraiser company has an impeccable Google review reputation. If you read the reviews you will see that our customers love our pricing, responsiveness, thoroughness and professionalism. But what they love most of all is our dedication to fully explain the business valuation process and what it means to the owner or buyer. Accounting is a complex discipline and having the skill to interpret data so that the layperson can understand the details is important. At My Biz Value we take the time to do just that and strive to be available to answer questions.
Criteria 2: Clear Business Value Assessments
Whether you're buying, or selling, you need to have an accurate business valuation from which to negotiate the sale. Without it, expensive mistakes can be made. If you overestimate the value of your business you may lose out on a fair bid. If you underestimate it you could lose tens of thousands of dollars or more. Those looking to purchase businesses do not want to overpay needlessly, nor do they want to underbid and miss an opportunity. 
We are here to help you make sure none of this happens. The role of My Biz Value is to fairly valuate your business and protect your interests, wherever they lie. Contact us today for more information. 
Data For The Most Important Decisions
Never leave those big choices to your gut feeling. Get a complete valuation in your inbox in as little as 2-7 business days.